Yes. You should not take One-a-Day Women's multivitamin with milk or other dairy products, as the milk may prevent the absorption of some of the multivitamin components. Drugs such as non-steroidal anti-inflammatory drugs (e.g. ibuprofen), water pills, tretinoin, isotretinoin, sulfamethoxazole, trimethoprim and some medications used to treat cardiovascular disease are known to interact with vitamin and mineral supplements. Let your doctor or pharmacist know about all medicines, vitamins and herbal preparations you are taking to avoid dangerous interactions or a possible overdose.


Continue Learning about Vitamins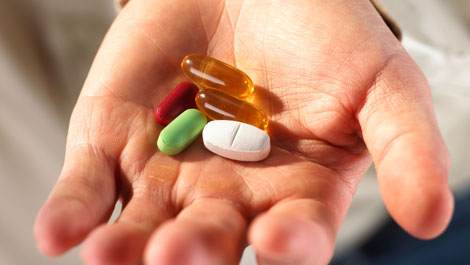 In the United States, the Food and Drug Administration (FDA) regulates vitamin supplements and provides recommended daily amount information. The FDA says that we should pay attention when considering vitamin supplements, because ...
frequently many different vitamins and minerals are combined into one product.
More