Moisturizers and serums can help deliver vitamins to the skin. Common vitamins included in topical anti-aging creams include Vitamins A, C, and E. These vitamins are antioxidants and can help undo the damage caused to skin cells and collage from ultraviolet light exposure. Topical Vitamin A derivatives also can help skin cells mature properly and stimulate collagen growth. Check the ingredients to see what is contained in your cream!
Your body gets the vitamins it needs from the foods you eat. Some vitamins may have other good reasons for being in a skin care product, such as vitamin E, which is an emollient that helps to smooth the skin's surface.
Continue Learning about Vitamins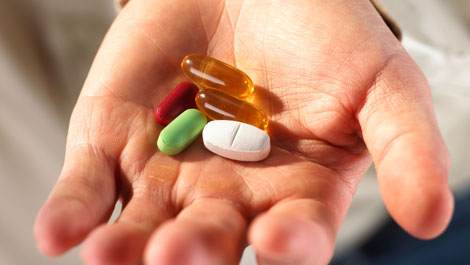 In the United States, the Food and Drug Administration (FDA) regulates vitamin supplements and provides recommended daily amount information. The FDA says that we should pay attention when considering vitamin supplements, because ...
frequently many different vitamins and minerals are combined into one product.
More