Prescription prenatal, postnatal multivitamins are supplied as capsules, tablets, and powders that can be mixed with water. The multivitamins are often taken once daily but doctor prescriptions may vary. It is important to take the multivitamin according to a doctor's prescription. Do not to take more of the supplement than prescribed. Prenatal and postnatal multivitamins contain high amounts of iron and should be kept away from young children who could accidentally overdose. These multivitamins can mask the symptoms of anemia, so people with this condition should be cautious.
Continue Learning about Vitamins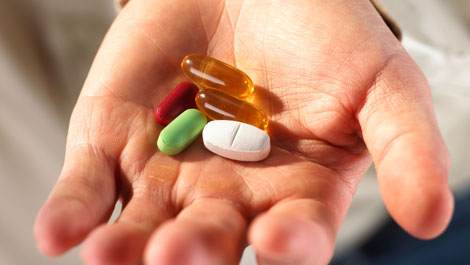 In the United States, the Food and Drug Administration (FDA) regulates vitamin supplements and provides recommended daily amount information. The FDA says that we should pay attention when considering vitamin supplements, because ...
frequently many different vitamins and minerals are combined into one product.
More