There is a small risk that consuming large amounts of water-soluble vitamins through supplements may be quite harmful. For example, very high doses of B6 -- many times the recommended amount of 1.3 milligrams (mg) per day for adults -- can damage nerves, causing numbness and muscle weakness. Mostly, though, people who consume high levels of water-soluble vitamins by taking supplements simply pee them out in their urine.
Continue Learning about Vitamins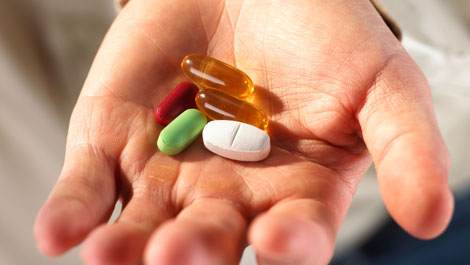 In the United States, the Food and Drug Administration (FDA) regulates vitamin supplements and provides recommended daily amount information. The FDA says that we should pay attention when considering vitamin supplements, because ...
frequently many different vitamins and minerals are combined into one product.
More