Do not take multivitamin with iron and fluoride along with supplements that contain calcium because these may interfere with the multivitamin's proper functioning. Give your doctor a list of all medications and supplements that you currently take before beginning multivitamin with iron and fluoride. To avoid overdose with increased side effects, do not take other vitamin and mineral supplements less than two hours before or after taking multivitamin with iron and fluoride.
Continue Learning about Vitamins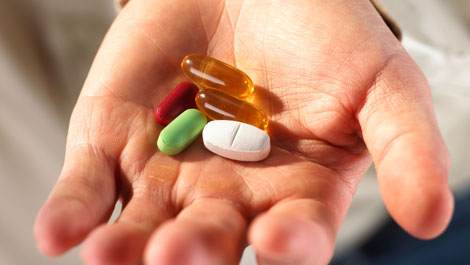 In the United States, the Food and Drug Administration (FDA) regulates vitamin supplements and provides recommended daily amount information. The FDA says that we should pay attention when considering vitamin supplements, because ...
frequently many different vitamins and minerals are combined into one product.
More