Infuvite Adult injection, when diluted and infused through an intravenous (IV) line, may interact with the following meds when administered through the same IV line:
acetazolamide
chlorothiazide
aminophylline
calcium
tetracycline
ampicillin
sodium bicarbonate
sodium bisulfite
Infuvite may alter the effects of or be altered by phenytoin, methotrexate therapy, chloramphenicol, levodopa, hydralazine, isoniazid, erythromycin, doxycycline, warfarin.


Continue Learning about Vitamins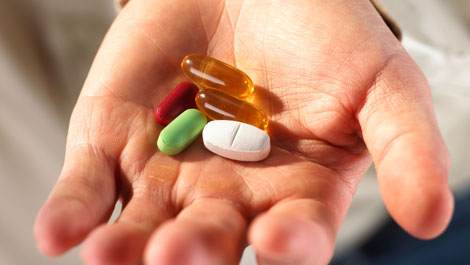 In the United States, the Food and Drug Administration (FDA) regulates vitamin supplements and provides recommended daily amount information. The FDA says that we should pay attention when considering vitamin supplements, because ...
frequently many different vitamins and minerals are combined into one product.
More