Here is a list of herbs that I use in to make a brain tonic. Used together they create a synergistic effect that has shown to be beneficial in strengthening brain function and memory.
Gota Kola
Ginko Biloba Leaf
Peppermint
Sage
Rosemary
In addition you can supplement your diet with:
Lethecin, a rich source of choline, which is necessary for brain function.
Omega-3 Fatty Acids
Spirulina
You can learn more about using herbs and living healthy by visiting www.threecavemenandalady.com
Continue Learning about Vitamins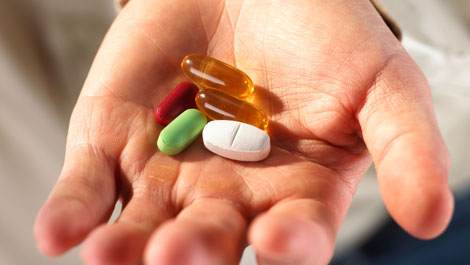 In the United States, the Food and Drug Administration (FDA) regulates vitamin supplements and provides recommended daily amount information. The FDA says that we should pay attention when considering vitamin supplements, because ...
frequently many different vitamins and minerals are combined into one product.
More