Vitamin deficiencies can cause a number of symptoms that are similar to those observed in people with schizophrenia. When people neglect to eat a balanced diet, vitamin deficiencies can result, sometimes causing serious symptoms. Common vitamin deficiencies include folate deficiency anemia, vitamin B-12 deficiency anemia, vitamin D deficiency, and vitamin C deficiency anemia. A shortage of vitamin D can lead to thyroid problems, sometimes causing symptoms that mimic schizophrenia. Lack of B-12 can cause problems including confusion, forgetfulness, and other symptoms. To rule out a vitamin deficiency, a doctor will run a blood test and other laboratory tests when treating a person with these symptoms.
Continue Learning about Vitamins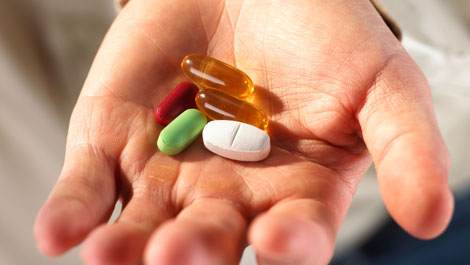 In the United States, the Food and Drug Administration (FDA) regulates vitamin supplements and provides recommended daily amount information. The FDA says that we should pay attention when considering vitamin supplements, because ...
frequently many different vitamins and minerals are combined into one product.
More