Riboflavin, also known as Vitamin B2, is a water-soluble vitamin commonly found in eggs, dairy products, lean meats, nuts and legumes.

One of the most important functions of riboflavin is its role in the production of red blood cells. Another key function is its role in energy metabolism.

Although quite rare in developed nations, riboflavin deficiency demonstrate clearly the importance of this vitamin to human health. Symptoms of a severe riboflavin deficiency include anemia and skin disorders.

The Recommended Daily Allowance for riboflavin is 1.1mg per day for adult women and 1.3mg per day for adult men.
As your body digests a vitamin B2-rich food or a supplement, the vitamin, also known as riboflavin, is delivered to your cells where it helps improve cellular function and converts sugars to energy. It's also essential to the production of red blood cells. Symptoms of riboflavin deficiency include sore throat, skin disorders and swelling of mucous membranes.


Riboflavin (vitamin B2) is integral to the body's antioxidant defense systems. It activates the liver's Phase II enzymes, which neutralize and flush toxins from the body. Though rare, riboflavin deficiency can cause a sore throat, cracked lips, a magenta-colored tongue and anemia. A Belgian study found that sufferers of recurrent migraines experienced fewer headaches days after significantly increasing riboflavin intake for a period of three months.

Metabolism and Exercise

Riboflavin supports metabolism of carbohydrates, fats and proteins. It can be depleted during exercise, so very active people need to make sure they get enough of this vitamin.

Eye Health

Researchers have shown that those in the top fifth of riboflavin intake have a 30 to 50 percent lower risk of cataracts than those in the bottom fifth.
Continue Learning about Vitamins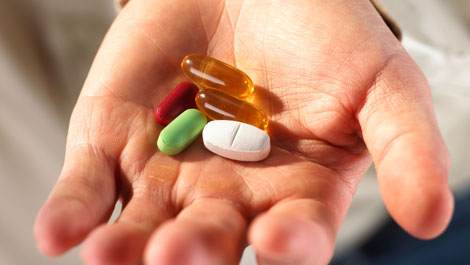 In the United States, the Food and Drug Administration (FDA) regulates vitamin supplements and provides recommended daily amount information. The FDA says that we should pay attention when considering vitamin supplements, because ...
frequently many different vitamins and minerals are combined into one product.
More