A vitamin B12 supplement boost helps to ease your back pain by encouraging your body to thicken its protective coating around your nerves, so they don't "short circuit" and cause pain. Take just 1 to 2 mg daily.
This content originally appeared on
doctoroz.com
Continue Learning about Vitamins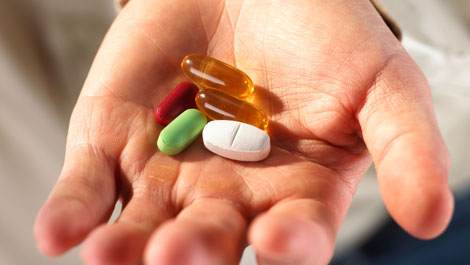 In the United States, the Food and Drug Administration (FDA) regulates vitamin supplements and provides recommended daily amount information. The FDA says that we should pay attention when considering vitamin supplements, because ...
frequently many different vitamins and minerals are combined into one product.
More