Two B vitamins can help raise HDL (good) cholesterol: niacin (B3) and pantothenic acid (B5). Talk to your doc before taking a niacin supplement. It works, but it can also have side effects, including liver damage and intense hot flushing. (You can reduce those flushes by taking niacin on a full stomach or taking two baby aspirin with a full glass of water 1 hour beforehand). A supplement containing 300 mg of B5 can also help increase your HDL cholesterol.
Continue Learning about Vitamins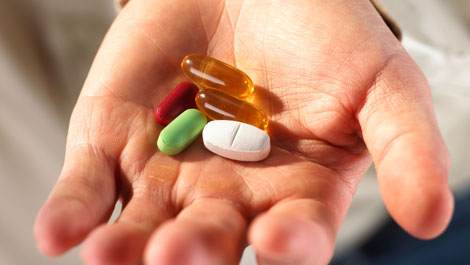 In the United States, the Food and Drug Administration (FDA) regulates vitamin supplements and provides recommended daily amount information. The FDA says that we should pay attention when considering vitamin supplements, because ...
frequently many different vitamins and minerals are combined into one product.
More