If you take any of the following medicines, tell your doctor as these may interact with ICaps or increase the risk for certain side effects: heart or blood pressure medications, diuretics (water pills), acetohydroxamic acid (Lithostat), cimetidine (Tagamet), isotretinoin (Accutane, Amnesteen, Clavaris, Sotret), deferoxamine (Desferal), etidronate (Didronel), tretinoin (Vesanoid), pancrelipase (Cotazym, Creon, Ilozyme, Pancreaze, Ultrase), dimercaprol (an injection to treat arsenic, lead or mercury poisoning), penicillamine (Cuprimine), trimethoprim and sulfamethoxazole (Cotrim, Bactrim, Septra, TMP/SMX), NSAIDs (non-steroidal anti-inflammatory drugs), like ibuprofen (Motrin, Advil) and naproxen (Aleve, Naprosyn), diclofenac (Cataflam, Voltaren), etodolac (Lodine), indomethacin (Indocin) and ketoprofen (Orudis).


Continue Learning about Vitamins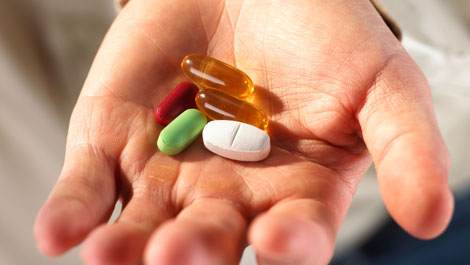 In the United States, the Food and Drug Administration (FDA) regulates vitamin supplements and provides recommended daily amount information. The FDA says that we should pay attention when considering vitamin supplements, because ...
frequently many different vitamins and minerals are combined into one product.
More