Yes, a shortage of vitamin B2 (riboflavin) can cause symptoms, including small sores around the mouth area, anemia, swollen mucus membranes and other skin problems. However, vitamin B2 deficiency is rare in the United States. Most people in developed countries eat a varied diet, so they can avoid this vitamin deficiency. To prevent the problem, eat a healthy diet including dairy products, leafy greens, nuts, beans, eggs and meats. Or, you can take a B2 vitamin.
Continue Learning about Vitamins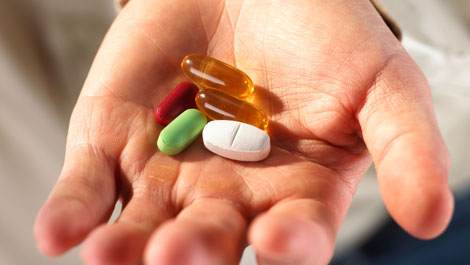 In the United States, the Food and Drug Administration (FDA) regulates vitamin supplements and provides recommended daily amount information. The FDA says that we should pay attention when considering vitamin supplements, because ...
frequently many different vitamins and minerals are combined into one product.
More