B vitamins are not stored in your body. They are water-soluble vitamins, which means that after you consume them (from food or supplements), they travel around in your bloodstream and are used as needed. Whatever is left over is excreted in your urine. Vitamin C is another water-soluble vitamin.

Fat-soluble vitamins ( A, D, E and K) are different: Whatever your body doesn't use right away is stored in the fat cells in your body for several weeks or months for future use.

For more information about vitamins and your own vitamin needs, consult your doctor.

Continue Learning about Vitamins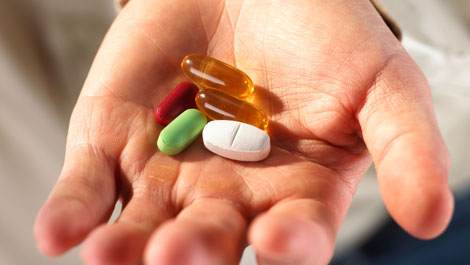 In the United States, the Food and Drug Administration (FDA) regulates vitamin supplements and provides recommended daily amount information. The FDA says that we should pay attention when considering vitamin supplements, because ...
frequently many different vitamins and minerals are combined into one product.
More