There are definitely instances where status of one vitamin can affect the status of another. There are also food, mineral and medicinal interactions that can affect nutrient absorption.

I suspect your question concerns the intake of vitamins at the same time, most likely from a supplemental form. A properly designed multiple vitamin/mineral formula (MVM) will have a variety of nutrients, while all ingested at the same time, should allow the release to occur slowly over several hours, negating interference or competitive absorption. Taking your MVM with a meal will help to slow the release and prolong the exposure to nutrients and further minimize any potential interactions.
Continue Learning about Vitamins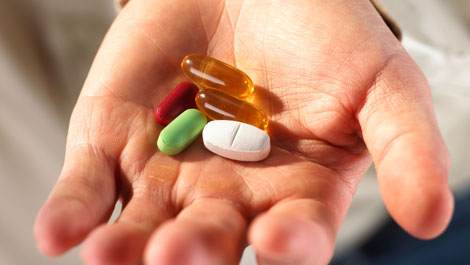 In the United States, the Food and Drug Administration (FDA) regulates vitamin supplements and provides recommended daily amount information. The FDA says that we should pay attention when considering vitamin supplements, because ...
frequently many different vitamins and minerals are combined into one product.
More