Although vitamins are useful for some eye diseases such as macular degeneration, there is no evidence to suggest vitamins can strengthen the retina to prevent retinal tears. A well-balanced, low-fat diet with plenty of leafy green vegetables and fish has been associated with a lower chance of developing some eye diseases later in life.
Continue Learning about Vitamins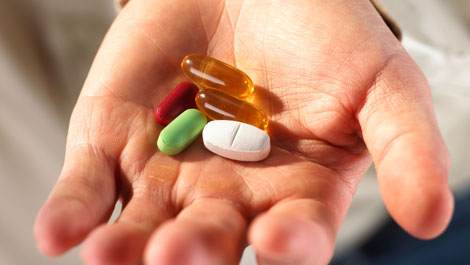 In the United States, the Food and Drug Administration (FDA) regulates vitamin supplements and provides recommended daily amount information. The FDA says that we should pay attention when considering vitamin supplements, because ...
frequently many different vitamins and minerals are combined into one product.
More