Over the past few decades, various vitamins have been touted for their alleged ability to stave off heart disease. First came E, then C, then beta carotene (a vitamin A precursor), then the B vitamins. It would be nice if popping a daily multivitamin helped -- they're inexpensive and virtually risk-free. But while numerous observational studies have shown links between higher vitamin intakes and heart health, the more rigorous research that compares people who take specific vitamins with those who take placebos has come up short. In fact, the American Heart Association guidelines specifically state that vitamins E, C, beta carotene, and three B vitamins (folic acid, B6, and B12) should not be used to prevent heart disease. Not only do they not help, there's even some suggestion that taking vitamin E supplements may slightly raise the risk of heart failure and hemorrhagic (bleeding) strokes.

As for vitamin D, a handful of observational studies suggest that people with low levels of the so-called sunshine vitamin face a higher risk of heart disease. People with dark skin (especially African Americans) and those who live in colder climates are particularly susceptible to vitamin D deficiency. So far, two large trials of vitamin D supplementation showed no benefit in reducing the likelihood of heart disease or stroke.
Continue Learning about Vitamins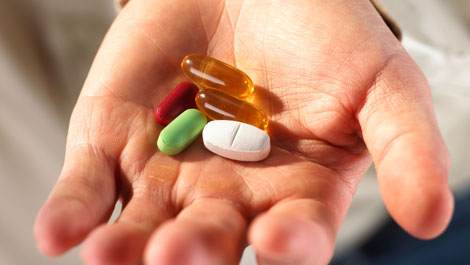 In the United States, the Food and Drug Administration (FDA) regulates vitamin supplements and provides recommended daily amount information. The FDA says that we should pay attention when considering vitamin supplements, because ...
frequently many different vitamins and minerals are combined into one product.
More