One analysis of studies found that large doses of vitamin C reduced the duration of the cold by 21%. Another study found that it reduced the severity and length of respiratory infections in a group of ultra marathon athletes, who are normally at risk for these infections. Fewer incidents of infectious diseases have been observed in people taking large supplements of vitamin E. In a study of elderly people whose immune systems had deteriorated, B6 restored them to normal levels, and in those taking large doses, the immune response was close to that seen in young people. Large doses of this vitamin (more than 3,000 IUs per day) can cause nerve damage, so it should be taken only under supervision of a physician. Saponins extracted from ginseng and allicin (found in garlic) also have properties that boost the immune system. And lycopene, found in tomatoes, appears to have properties that protect infection-fighting white blood cells.
Continue Learning about Vitamins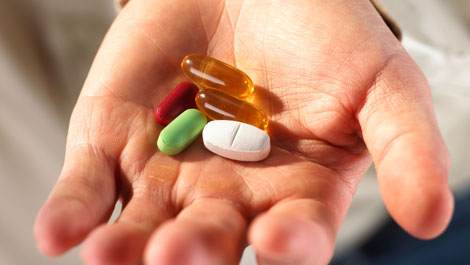 In the United States, the Food and Drug Administration (FDA) regulates vitamin supplements and provides recommended daily amount information. The FDA says that we should pay attention when considering vitamin supplements, because ...
frequently many different vitamins and minerals are combined into one product.
More