There are eight different B vitamins. They are involved with a wide variety of metabolic and bodily processes. Folate, for example, is involved in cell division and growth. Certainly if one or more of the essential B vitamins is inadequate, then normal processes such as hair and skin cell growth may be affected. Biotin, in particular, is involved in the processes involved with hair manufacture and growth and is often recommended to those with thinning hair. There is no clear evidence that it works for this purpose in people with adequate levels of B vitamins.
Continue Learning about Vitamins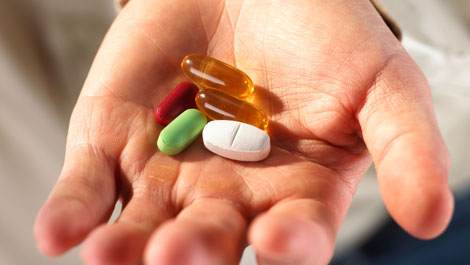 In the United States, the Food and Drug Administration (FDA) regulates vitamin supplements and provides recommended daily amount information. The FDA says that we should pay attention when considering vitamin supplements, because ...
frequently many different vitamins and minerals are combined into one product.
More