While good nutrition may help prevent many of the chronic diseases that can shorten life, there is little evidence that taking any particular vitamin supplements can slow aging. Antioxidants are a good case in point. Diets rich in fruits and vegetables that contain antioxidant vitamins are linked with longer, healthier lives. But taking large doses of these antioxidant vitamins, such as C, E and beta-carotene, may actually contribute to illness. Megadoses of antioxidants can act as pro-oxidants in the body, some research finds.

Some vitamin supplements may help reduce specific aging-related disease. For instance, vitamins C and E along with the mineral zinc can help prevent macular degeneration, a common cause of blindness in the elderly. But there is no magic bullet. A healthy diet is the best nutritional path to a healthy and long life.

Continue Learning about Vitamins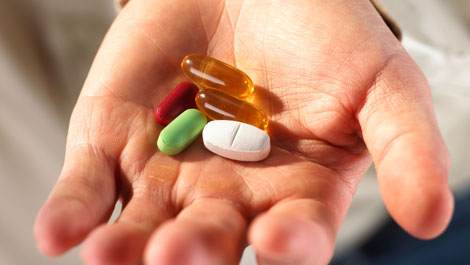 In the United States, the Food and Drug Administration (FDA) regulates vitamin supplements and provides recommended daily amount information. The FDA says that we should pay attention when considering vitamin supplements, because ...
frequently many different vitamins and minerals are combined into one product.
More