Despite widespread belief that taking multivitamins will prevent chronic diseases such as cancer and heart disease, there's no evidence to support such claims. The National Institutes of Health (NIH) convened a meeting on multivitamin and mineral supplements in May 2006. The "state of the science" statement it issued was extremely cautious: present evidence is "insufficient to recommend either for or against the use of multivitamin/multimineral supplements by the American public to prevent chronic disease." The experts noted that the heaviest users of vitamin and mineral supplements are Americans who probably need them the least: people who are well educated, have higher incomes, exercise, and already have healthy diets. A study in Archives of Internal Medicine that tracked nearly 162,000 participants in the Women's Health Initiative found that multivitamins had no relation whatsoever with outcomes in 10 health-related categories, including cancer, heart attack, and stroke. Supplement takers didn't live any longer, either.
Continue Learning about Vitamins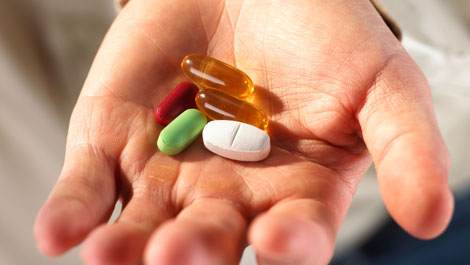 In the United States, the Food and Drug Administration (FDA) regulates vitamin supplements and provides recommended daily amount information. The FDA says that we should pay attention when considering vitamin supplements, because ...
frequently many different vitamins and minerals are combined into one product.
More