Certainly, getting too little of essential micronutrients can be harmful to your health, especially over the long haul. But getting too much can have equally worrisome effects, many of which show up more swiftly. Most troublesome are excesses of fat-soluble vitamins (vitamins A, E, and K), which the body may easily stockpile to the point of reaching toxic doses. High doses of supplements -- usually from taking individual vitamin and mineral supplements in addition to a powerful multivitamin -- are often at fault.

It's much harder to get dangerous amounts of micronutrients from food, partly because of the body's natural checks and balances. When iron stores are full, for example, your body normally absorbs less iron from food unless a genetic disorder or other problem interferes. Your body also slows the conversion of beta carotene to vitamin A when it already has enough vitamin A from supplements or food sources. But it is still possible to overdo it.
Continue Learning about Vitamins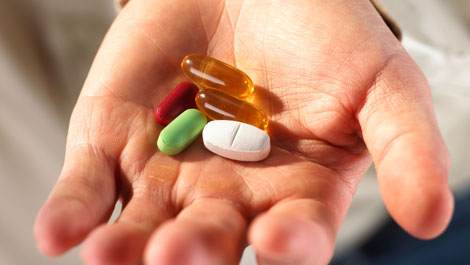 In the United States, the Food and Drug Administration (FDA) regulates vitamin supplements and provides recommended daily amount information. The FDA says that we should pay attention when considering vitamin supplements, because ...
frequently many different vitamins and minerals are combined into one product.
More