Several epidemiological studies have shown that blood concentrations of vitamins B6, B12, and folic acid (B9) may influence people's performance on tests of memory and abstract thinking. In one, investigators collected blood from 816 older people. After about four years, 112 of them had developed dementia, including 70 diagnosed with Alzheimer's disease. An analysis of the blood test results revealed that people who started with higher concentrations of folate were less likely to have suffered cognitive decline.

However, a randomized controlled trial of people with mild to moderate Alzheimer's disease found no benefit from high-dose vitamin B supplements in slowing cognitive decline. Supplements of these vitamins also didn't show any power to protect thinking skills or slow age-related decline in healthy older people, according to results from three studies reviewed by the Cochrane Collaboration, an international group of independent experts. More research is needed on this topic.
Continue Learning about Vitamins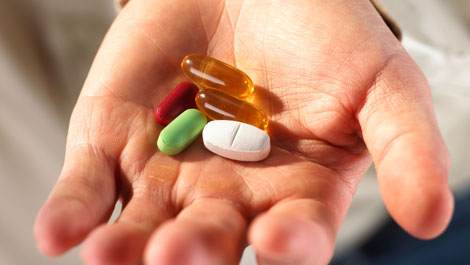 In the United States, the Food and Drug Administration (FDA) regulates vitamin supplements and provides recommended daily amount information. The FDA says that we should pay attention when considering vitamin supplements, because ...
frequently many different vitamins and minerals are combined into one product.
More