First question you should ask yourself is "do I need these supplements?" I ask my patients to consider the world "supplement." We supplement when something is deficient. We work on improving the diet and of course we supplement only with those nutrients that are missing or deficient. If you decide that you do need supplements, the best time to take them is with food, and when you're not going to lie down for at least 30 minutes. Also, if you are taking multiple supplements, try to divide them up so you are not taking them all at once. Lastly, you might try changing the format or the brand. Some people experience less nausea/GI disturbance with a liquid preparation (though they are often more expensive) than a pill, gelcap, or tablet.
Continue Learning about Vitamins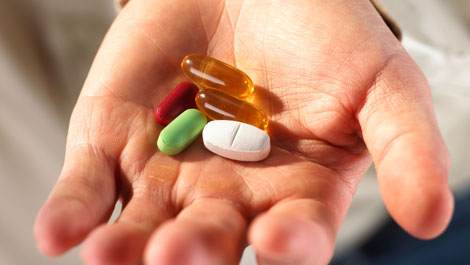 In the United States, the Food and Drug Administration (FDA) regulates vitamin supplements and provides recommended daily amount information. The FDA says that we should pay attention when considering vitamin supplements, because ...
frequently many different vitamins and minerals are combined into one product.
More