Vitamin B2 (riboflavin) is a water-soluble vitamin, which makes it quite safe. The body does not store water-soluble vitamins the same way it stores fat-soluble vitamins, which pose a threat of overdose. That said, taking too much vitamin B2 at one time can cause sensitivity to light, changes in urine and unusual skin sensations. Vitamin B2 may also interact with some drugs and supplements, including anticholinergics, tricyclic antidepressants, doxorubicin, thiazide diuretics, methotrexate, probenecid, phenobarbital, some antipsychotics, vitamins B6 and B3, folate and medications that affect hormone levels. Talk to your doctor if you are concerned about side effects from vitamin B2 supplements.


Continue Learning about Vitamins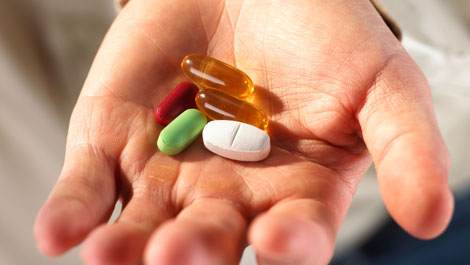 In the United States, the Food and Drug Administration (FDA) regulates vitamin supplements and provides recommended daily amount information. The FDA says that we should pay attention when considering vitamin supplements, because ...
frequently many different vitamins and minerals are combined into one product.
More