A broad class of related natural chemicals called tocopherols comprise the fat-soluble antioxidants we call vitamin E. Alphatocopherol is generally regarded as the most active form of vitamin E in humans, though research has begun to show the importance of other forms of the vitamin. By definition, the proper levels of all vitamins are essential to human health, but good evidence now links vitamin E intake to the prevention of eye diseases, including cataracts, glaucoma and macular degeneration; other studies may link the vitamin to the prevention or delay of both Alzheimer's and Parkinson's diseases.

Meanwhile, ongoing research is exploring vitamin E's role in the prevention of heart disease, cancer and a host of other diseases. You may have noticed some studies in the last few years that downplay the effect of vitamin E. I implore that you pay little attention to them. These studies were indeed carried out by recognized groups but were incomplete and in my opinion irresponsible. They appeared to suggest that vitamin E at higher doses -- doses I regard as therapeutic -- could cause more harm then good. But these were "all-cause mortality" studies, which means that if you were one of the subjects taking vitamin E and got hit by a bus, the researchers would have counted you as having died from taking vitamin E. Getting hit by a bus or dying from natural causes is nothing whatsoever to do with vitamin E. Most scientific evidence suggests vitamin E is an excellent antioxidant, and when you need more of it, it's crucial to obtain it through a supplement.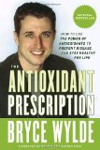 Your body needs vitamin E to boost its immune system so it can fight off invading bacteria and viruses. It helps to widen blood vessels and keep blood from clotting within them. In addition, vitamin E is our body's major fat-soluble antioxidant. Antioxidants fight free radicals -- compounds formed when our bodies convert the food we eat into energy. People are also exposed to free radicals in the environment from cigarette smoke, air pollution and ultraviolet light.

Many vitamins such as A and D are stored primarily in the liver, but 90 percent of your body's vitamin E reserve is stored in body fat. Therefore, virtually every tissue has some vitamin E providing protection within every cell membrane.