Adults need to consume 15 milligrams of vitamin E daily. Because alpha-tocopherol is the most active form of vitamin E in your body, your vitamin E needs are in alpha-tocopherol equivalents.
Researchers speculate that healthy Americans, on average, are falling short of their dietary vitamin E needs.
Good sources of vitamin E include:
Peanuts
Peanut butter
Wheat germ
Sunflower seed kernels
Almonds
Olive oil
Corn oil This is a complex group including four tocopherols and four tocotrienols known as alpha, beta, gamma, and delta for both. Take a multivitamin that preferably has 80 mg of mixed natural tocopherols and tocotrienols (with at least 10 mg of tocotrienols). An alternative is to take a multivitamin with 400 IU of mixed natural tocopherols a day. Avoid products with synthetic dl-alpha-tocopherol or d-alpha-tocopherol.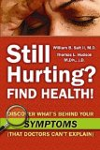 Continue Learning about Vitamin E