Vitamin D deficiency is defined as a low levels of 25-hydroxyvitamin D (the molecule measured in a blood sample to assess vitamin D status) accompanied by either biochemical or physiologic abnormalities.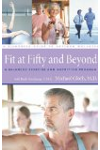 The definition, treatment and screening guidelines for vitamin D deficiency have generated much discussion. The Institute of Medicine (IOM), Academy of Pediatrics, Pediatric Endocrine Society and the Endocrine Society have all published guidelines on this topic recently.

Population estimates suggest that up to a billion people worldwide have this condition (based on IOM cutoff of 25-hydroxy vitamin D level <20 ng/ml). Several studies suggested that up to 50% of dark-skin-pigmented children are deficient. High-risk populations include breastfed infants or non-breastfed infants taking <1000 ml/formula/day, children with dark skin pigmentation, obese children, children with malabsorption syndromes, children with chronic disease (e.g., diabetes or cystic fibrosis) or children on long-term antiseizure medication.

While controversy exists as to the exact definition in children, adult studies demonstrate that parathyroid hormone levels are inversely correlated to vitamin D levels <20 ng/ml and reach a nadir at 30-40 ng/ml, suggesting a physiologic response to vitamin D levels <20 that persists until that level is >30 ng/ml.

The contents of this website are for informational purposes only and are not intended to be a substitute for professional medical advice, diagnosis, or treatment. Nor does the contents of this website constitute the establishment of a physician patient or therapeutic relationship. Always seek the advice of your physician or other qualified health provider with any questions you may have regarding a medical condition.
A vitamin D deficiency can weaken your bones and put you at risk for osteoporosis. In this WisePatient video, internist Carlos Rios, MD, of The Mount Sinai Medical Center, describes how a simple blood test is all it takes to check vitamin D levels.
Continue Learning about Vitamin D