Rickets used to be a fairly common childhood disease due to vitamin D deficiency and lack of sunlight exposure. It led to bone deformity, including bowed legs that are seen in some older people today.

Fortifying milk and other foods with vitamin D, along with increased public health awareness, greatly reduced the incidence of rickets, but vitamin D deficiency remains a problem -- especially in elderly people. Lack of vitamin D affects bone metabolism leading to osteoporosis, muscle weakness and increased risk of fracture. Conversely, proper amounts of vitamin D may decrease the risk of cancer, cardiovascular disease and infection.
In human epidemiological studies, low vitamin D levels have been associated with increased cardiovascular mortality, colon cancer mortality and breast cancer risk. They have also been tentatively linked to skin cancer, metabolic disease, hypertension and obesity. People with inadequate vitamin D are more susceptible to upper respiratory tract infections and other microbe-caused infections.

Vitamin D promotes intestinal calcium and phosphate absorption and calcium/phosphate release from bone. Vitamin D deficiency is associated with rickets in children and osteoporosis in adults. Calcium strengthens bones but only in the presence of vitamin D. Too little of either can lead to osteoporosis, fractures and other bone problems.
Almost every scientist agrees that blood levels of vitamin D under 20 nanograms per milliliter are associated with poor health outcomes. Effects and symptoms of vitamin D deficiency include increased mortality from all causes and increased risk of developing osteoporosis, diabetes, autoimmune diseases, heart disease, depression and several types of cancer. These are the serious drawbacks of having low vitamin D.
Vitamin D deficiency can result in rickets, a disease in which the bones become thin, brittle, and ultimately deformed. Rickets was much more common before fortifying milk with vitamin D began in the 1930s. Since then, rickets has been virtually eliminated.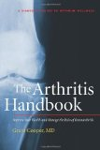 In children, vitamin D deficiency can interfere with bone mineralization, leading to rickets. With the increased risk of deficiency in girls, some of whom may become pregnant during adolescence, a lack of vitamin D may increase the maternal risk of preeclampsia and gestational diabetes and may be associated with reduced bone mineralization in their children. In adults, vitamin D deficiency is linked to cardiovascular disease, cancer, diabetes, immune dysfunction and hypertension.