Although younger adults get plenty of sunlight throughout the day to keep vitamin D in check, many middle age and older adults may have a problem. In comprehensive studies at the New England Medical Center, researchers concluded that aging reduces the skin's capability to make use of sunlight to manufacture vitamin D. Consequently, daily vitamin D supplements of 800 IU (International Units) per day at age sixty-five to seventy are suggested. Some experts suggest that men and women over fifty take 800 IU of vitamin D year-round. Check with your VA doctor to see how much vitamin D you need.
The usual recommended dietary allowance (RDA) for vitamin D is 400 IU. Along with sunlight, you can also obtain this bone-strengthening vitamin from food sources, such as halibut-liver oil, herring, cod-liver oil, mackerel, salmon, tuna, fortified milk and fortified cereals. If you are not getting adequate amounts, vitamin D supplements should be considered.
Supplements make sense for people who know or suspect that they're lacking in vitamin D. For adults, 1,000 to 2,000 IUs (international units) as a supplement is good for maintenance. If you are vitamin D inadequate, you're going to need a higher dose for a short period of time to build up your levels. You can now get your vitamin D levels tested, along with other nutrients and vitamins, to see what is actually getting into your body.
Vitamin D is a fat-soluble vitamin that can actually be taken infrequently; for example, once monthly, as long as the dose averages to the daily 800-2,000 international units (I.U.) per day. While vitamin D status is very dependent upon age and sunlight exposure, most people do well with 100,000 IU of vitamin D only once monthly. This dose actually averages out to a little more than 3,000 I.U. on a daily basis.
There are two types of vitamin D—vitamin D2 and vitamin D3, whose technical names are ergocalciferol and cholecalciferol. Either formulation is fine, when taken on a daily basis. Taken once monthly, 50,000 IU capsules of vitamin D3 might make a more prolonged contribution to vitamin D stores and consequently to health and strength, although information is limited as to how this relates to the type of vitamin D used.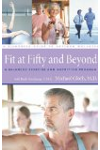 We recommend that you take at least 1,000 to 2,000 IU of vitamin D each day. Most multivitamins contain only 400 IU. There are two forms: D2 (ergocalciferol), which is created during plant photosynthesis, and D3 (cholecalciferol), which is made when human skin is exposed to the UVB rays from sunlight. The best form to take is D3, since it is the form that your body creates naturally and is better absorbed and utilized.
If you're under 60, choose a supplement that contains 400 IU of vitamin D. If you're over 60, take one with 600 IU. These are the amounts necessary for the optimal absorption of calcium and the optimal incorporation into the bone.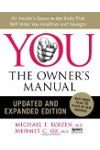 There's mounting evidence to support a bump in the daily dose of vitamin D. While the government recommendations are 600 international units (IU) per day if you're under 70 years of age and 800 IU if you're over 70, some members of the RealAge Scientific Advisory Board recommend taking 1,000 IU of vitamin D if you're under 60 years of age and 1,200 IU if you're over 60. The daily upper intake level for D is 2,000 IU a day—so anything up to that is generally considered safe.
A study indicates African Americans in low-sunlight areas have a particularly high risk of vitamin D deficiency, but even 18 percent of white people in the same areas are deficient. Dr. Adam Murphy of the Northwestern University Feinberg School of Medicine saw this in almost 500 Chicago men.
Sunshine triggers the skin to make vitamin D, and Dr. Murphy says the pigment melanin, which makes skin darker, interferes with sunlight absorption.
"The answer for African-Americans at least won't be to be in the sun more. It's probably going to be taking supplements or increasing their dietary intake."
The study presented at an American Association for Cancer Research meeting was supported by the National Institutes of Health.
Because research has suggested that vitamin D may be good for a lot more than just protecting your bones, such as fending off diabetes and physical weakness in old age as well as helping the immune response, many experts and organizations—including the National Osteoporosis Foundation (NOF)—have recommended that people 1 to 49 years old take 400 to 800 IU per day and people 50 and older take 800 to 1,000 IU per day.
On the other hand, the Institute of Medicine recently took a more conservative position, recommending that all people younger than 71 take 600 IU per day and people 71 and older take 800 IU per day. The Institute felt that larger daily doses were not warranted until and unless scientific studies show that raising blood levels of vitamin D by using vitamin D pills achieves health benefits.
How much vitamin D you need each day depends on your age. Children over the age of one, teens and adults up to age 70 need 600 international units (IU) of vitamin D, which is the same as 15 micrograms (mcg), according to the Institute of Medicine, which sets official Recommended Dietary Allowances for vitamins, minerals and other nutrients.
Infants from birth to 12 months need less: 400 IU (10 mcg). After the age of 70, adults need 800 IU (20 mcg). People can get vitamin D from foods that are naturally rich in the vitamin, fortified foods, supplements and exposure to the sun.
A confusion and controversy surrounding optimal vitamin D intake and blood values prompted the US and Canadian governments to request an Institute of Medicine (IOM) review on vitamin D and update the dietary reference intakes. The long-awaited report concluded that scientific evidence for benefits of vitamin D beyond bone health—which were often reported in the media—were from studies that provided often conflicting results and could not be considered reliable.
Based on evidence for bone health, the IOM panel raised the recommended daily allowance for vitamin D to 600 IU for adults 19 to 70 years old, and 800 IU for those over 70. That's a fairly sizeable boost over the previous recommendations of 200 IU per day through age 50, 400 IU for people ages 51 to 70, and 600 IU for people ages 71 and older. The IOM also raised the safe upper limit of daily intakes from 2,000 IU for most age groups to 4,000 IU.
Watch me explain how much daily vitamin D you need to be healthy.
The usual recommended dietary allowance (RDA) for vitamin D is 400 IU. Along with sunlight, you can also obtain this bone-strengthening vitamin from food sources, such as halibut-liver oil, herring, cod-liver oil, mackerel, salmon, tuna, fortified milk and fortified cereals. If you are not getting adequate amounts, vitamin D supplements should seriously be considered.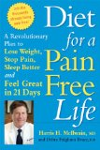 More About this Book
Diet for a Pain-Free Life: A Revolutionary Plan to Lose Weight, Stop Pain, Sleep Better and Feel Great in 21 Days, ADA...sound nutritional advice...do-able, delicious..a godsend to pain sufferers.
Do you wake up each morning aching with joint or muscle pain? Have you been trying to lose stubborn belly fat for years? Do you wish you could be active without pain medications? Look no further: Diet for a Pain-Free Life is the simple-to-follow, doctor-designed solution to improve your health. Leading rheumatologist, Dr. Harris McIlwain shares his revolutionary prescriptions in this first proven lifestyle plan that will help you drop pounds and decrease pain at the same time. Losing just 10 pounds can reduce chronic pain by as much as 90 percent. Learn the secrets of how to: Eat Well and Lose Weight with the Pain-Free Diet—even if you've never been able to succeed on a diet before Exercise Your Pain Away—even if you dislike traditional exercise, or if your pain makes movement difficult Stop the Stress-Pain Connection—even if you're overworked and easily stressed Improve the Quality of Your Sleep—even if you suffer from insomnia or other sleep conditions Those who have followed Dr. McIlwain's program have been able to resume the activities they love and transform their lives in as few as 21 days—now you can too.
Continue Learning about Vitamin D