Eating fruits and vegetables that are loaded with vitamin C is an excellent approach to getting enough vitamin C and other important nutrients. Citrus fruits in general are excellent sources of vitamin C, including oranges (about 75 mg), guavas, grapefruit, pineapple, and kiwi fruit. Other good sources are broccoli, green peppers, tomatoes, sweet and white potatoes, watercress, and avocado.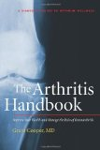 Foods rich in Vitamin C are fruits and vegetables: some foods provide the entire RDA (recommended Daily Value) in one serving and many others provide at least half: most meats, breads, and milk products are poor sources:
Papaya (1 whole fresh)
Broccoli (1 c cooked)
Brussell Sprouts ((1 c cooked)
Strawberries (1 c fresh)
Cauliflower (1 c cooked)
Green Pepper (1 whole)
Parsley (1 c chopped fresh)
Bok Choy (1 c cooked)
Mustard Greens (1 c cooked)
Cabbage (1 c raw shredded)
Americans meet about 90 percent of their vitamin C needs by consuming fruits and vegetables, with orange and/or grapefruit juice being the most popular source in the diet. One serving of either juice will just about meet an adult's daily needs. Tomatoes, peppers, potatoes, broccoli, oranges, and cantaloupe are also excellent sources.

Women need to consume 75 milligrams of vitamin C daily, and men need to consume 90 milligrams daily to meet their needs. Smoking accelerates the breakdown and elimination of vitamin C from the body, so smokers need to consume an additional 35 milligrams of vitamin C every day to make up for these losses.

An orange provides 70 milligrams and a red pepper provides over 225 milligrams of vitamin C! Eating adequate amount of fruits and veggies in your diet should easily meet your daily needs! There are several fruits available that offer different quantities of vitamin C. Some of the ones I most recommend are kiwi, grapefruit and oranges. I recommend these as they are found in every supermarket and are also tasty and can be eaten like a snack.
Continue Learning about Vitamin C