Does vitamin C help strengthen the immune system?
Vitamin C supports the body's immune system by protecting the integrity of cells, and affecting the production and function of white blood cells. Vitamin C is a powerful antioxidant that helps fight against free radicals in the body. Free radicals are molecules that can harm your healthy cells and negatively impact the way those cells function in the body.
Taking 500 milligrams of vitamin C twice a day can boost your immune system (and have a RealAge effect) of making you up to one year younger. You can take it in supplement form, and also get it through foods such as oranges and other citrus fruits, 100 percent natural orange juice, tomatoes, and bell peppers.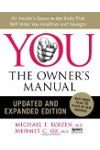 Continue Learning about Vitamin C