The latest research says no.

An extensive review of almost 30 controlled studies of over 11,000 individuals, who popped 200 milligrams or more of vitamin C daily, suggests that the regular ingestion of a supplement doesn't prevent healthy individuals from getting a cold.

While the research shows the vitamin C may not prevent colds, it can be helpful in reducing the duration and severity of a cold should you catch it.

The role of vitamin C (ascorbic acid) in the prevention and treatment of the common cold has been a subject of controversy for 60 years, but is widely sold and used as both a preventive and therapeutic agent. A Cochrane systematic review of 30 randomized trials involving more than 11,000 adults concluded that prophylactic vitamin C supplementation (200 mg or more daily) is not effective in reducing the incidence of upper respiratory infections URTI in most adults. Vitamin C doesn't reduce the incidence of the common cold in the general population, but may be of some value in a select population with inadequate nutrition or under significant stress. Most likely for those who have inadequate consumption of raw fruits and vegetables and therefore low levels of vitamin C and other antioxidants and immune-supporting phytochemicals, taking vitamin C may have some protective benefit, especially when under physical or emotional stress, but for those who already consume adequate vitamin C through raw fruits and vegetables, taking extra will have no advantage.

Once you are already sick, vitamin C has not been shown to be effective either. In the Cochrane meta-analysis that pooled together numerous studies on this subject, demonstrated no benefits compared to placebo when taken at the onset of symptoms. No benefits were noted in the amount of sick days or severity of symptoms.

However, there is data to suggest that those eating inadequately and taking vitamin C ongoing for prevention may have a slight benefit. My take on this is clear: eat a diet rich in vitamin C and other beneficial nutrients and do not waste your money on supplemental vitamin C. Some nutritional supplement containing vitamins and herbs are even marketed as cold fighters. Lawsuits for false advertising have ensued because they make claims without real data to support their efficacy. Keep yourself healthy and disease-resistant all the time so you do not have to look for magic when you get ill.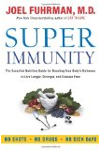 Vitamin C is perhaps best known for its one-time reputation for preventing and treating the common cold -- an idea first promoted by Nobel laureate Linus Pauling. But according to a meta-analysis of 30 placebo-controlled trials, taking up to 2 grams of vitamin C per day does not decrease your chances of catching a cold, although it may very slightly shorten the duration of your sniffles.
Vitamin C does help ward off early symptoms from the common cold and other mild virus symptoms. It is hard to take too much Vitamin C since it is a water soluble vitamin, but usually, a minimum of 500 to 1,000 milligrams of Vitamin C will be helpful.
Large studies have shown that vitamin C has little benefit in preventing colds, unless you are an extreme athlete or living in very cold temperatures. For people in those categories, it appears vitamin C in doses greater than 200 mg per day can indeed decrease the frequency of upper respiratory infections. If you're a serious skier, perhaps you should start your morning with a big glass of juice instead of hot chocolate or coffee.
Continue Learning about Vitamin C