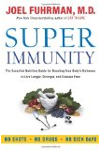 The role of vitamin C (ascorbic acid) in the prevention and treatment of the common cold has been a subject of controversy for 60 years, but is widely sold and used as both a preventive and therapeutic agent. A Cochrane systematic review of 30 randomized trials involving more than 11,000 adults concluded that prophylactic vitamin C supplementation (200 mg or more daily) is not effective in reducing the incidence of upper respiratory infections URTI in most adults. Vitamin C doesn't reduce the incidence of the common cold in the general population, but may be of some value in a select population with inadequate nutrition or under significant stress. Most likely for those who have inadequate consumption of raw fruits and vegetables and therefore low levels of vitamin C and other antioxidants and immune-supporting phytochemicals, taking vitamin C may have some protective benefit, especially when under physical or emotional stress, but for those who already consume adequate vitamin C through raw fruits and vegetables, taking extra will have no advantage.

Once you are already sick, vitamin C has not been shown to be effective either. In the Cochrane meta-analysis that pooled together numerous studies on this subject, demonstrated no benefits compared to placebo when taken at the onset of symptoms. No benefits were noted in the amount of sick days or severity of symptoms.

However, there is data to suggest that those eating inadequately and taking vitamin C ongoing for prevention may have a slight benefit. My take on this is clear: eat a diet rich in vitamin C and other beneficial nutrients and do not waste your money on supplemental vitamin C. Some nutritional supplement containing vitamins and herbs are even marketed as cold fighters. Lawsuits for false advertising have ensued because they make claims without real data to support their efficacy. Keep yourself healthy and disease-resistant all the time so you do not have to look for magic when you get ill.