At least 1 milligram per day.

If you have had a baby with spina bifida, you have twins, or you are on seizure medication then you will need more folic acid. You should consult your OB/GYN.
Pregnant women should get 600 micrograms (mcg) of folate (or folic acid, the synthetic form of folate) every day, from fortified foods or supplements.

But women shouldn't wait until they are pregnant to make sure they are getting enough folate. Every woman of childbearing age should get 400 mcg of folate, from folate-rich foods, fortified foods, a supplement or a combination.

Getting adequate folate can help prevent common birth defects, especially neural tube defects, such as spina bifida.

You should get 800 micrograms (beyond the 400 mcg in your prenatal vitamin) of folic acid a day; some women need extra supplementation because their bodies aren't able to convert it to the form that's needed for DNA production, and doctors may prescribe up to 4 mg.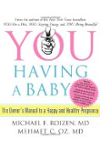 It is recommended that all women planning a pregnancy begin taking 0.4 milligrams (mg) (400 micrograms) of folic acid daily beginning at least one month prior to conception through at least the first trimester of pregnancy. Eating foods rich in folic acid and taking one multivitamin a day can reduce the risk of certain birth defects for a baby, such as spina bifida and possibly other conditions such as facial clefts and congenital heart defects. Women who have had a previous pregnancy diagnosed with spina bifida will need to take a higher amount of folic acid, obtained through a prescription from their healthcare provider.
Continue Learning about Vitamin B9