The folic acid dose depends on why it's being taken. Folate, the natural form, is found in many foods, but diet alone may not provide enough. Typical adult doses of folic acid supplement include:
Adults: 400 to 800 micrograms (mcg.) daily
Women of childbearing age: same as adults, started at least one month before getting pregnant
Megaloblastic anemia (red blood cells larger than normal) adults: one mg.) daily
Aim to get 700 micrograms (mcg) of folate per day. The average daily diet contains about 300 mcg, so choose a multivitamin with 400 mcg of folic acid to top off your daily dose. Pregnant women as well as people who have cancer, severe burns, or skin diseases may need extra folate to maintain healthy levels. Don't exceed 1,000 mcg of folic acid per day -- too much could lead to nerve damage or vitamin B12 deficiency.
Take folate daily to reduce artery-aging levels of homocysteine and decrease your risk of arterial aging, and of colon and breast cancer. Consume 800 micrograms (mcg) of folate (folic acid) a day in diet or supplement. (Normally we get only 200 to 300 mcg from our diet, so you'll want to get at least 600 mcg a day through a supplement. Folate has no known toxicity, so you can take the entire 800 mcg in a supplement if you want.)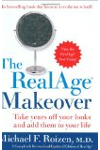 Continue Learning about Vitamin B9