A deficiency in pantothenic acid (vitamin B5) is rare. When it does occur, it may cause symptoms including fatigue, insomnia, depression, irritability, stomach upset, burning feet and upper respiratory infections. Pantothenic acid is essential to normal metabolism and helps your body use the food you eat for energy. It is also involved in the production of certain hormones and cholesterol.

The Institute of Medicine Food and Nutrition Board has said that people ages 14 and older should consume about 5 milligrams (mg) of pantothenic acid per day for good health. This is easy to achieve if you eat a well-rounded diet because pantothenic acid is widely available in foods including eggs, poultry, milk, whole grains, legumes, potatoes and many other products. Talk to your doctor for more information about pantothenic acid.

A deficiency of pantothenic acid (vitamin B5) is believed to be quite rare in humans as pantothenic acid is found in a large number of foods. In fact, its name is derived from the Greek word pantos, meaning "everywhere." However, additional pantothenic acid is often used to support adrenal function, and pantethine, the most active stable form of pantothenic acid, is used to lower blood cholesterol and triglyceride levels.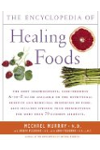 More About this Book
Encyclopedia of Healing Foods
From the bestselling authors of The Encyclopedia of Natural Medicine, the most comprehensive and practical guide available to the nutritional benefits and medicinal properties of virtually everything...
Continue Learning about Vitamin B5