Vitamin B12 deficiency is common because some groups don't get enough B12 in their diets, and others can't use B12 efficiently even when their diets are rich in the vitamin.

The first group may include vegetarians and vegans, whose diets don't include eggs, dairy or fortified breakfast cereals, since B12 is found primarily in foods of animal origin and in foods fortified with the vitamin.

Older adults, on the other hand, often are short on stomach acid, which makes it harder for their bodies to absorb B12 from food. So they can become deficient even if they eat B12-rich foods such as fish, chicken, red meat, dairy or eggs.

Some people are also born with an inability to absorb B12, which can cause pernicious anemia. Finally, several medical conditions can make it harder for the body to properly absorb B12 from the diet.

As we grow older, we often have more difficulty absorbing vitamin B12 from food. In fact, a vitamin-B12 deficiency is one of the most common deficiencies-85 percent of us come up short of the necessary B12 from our diet.

Absorption of B12 in food requires a substance from our stomachs called intrinsic factor, the production of which decreases with age. In fact, The American College of Physicians assumes that no one has intrinsic factor past age 70.

You can either get vitamin B12 into your body through a shot or a crystalline pill form (unless you have more body piercings than a punk-rocker, I assume you'd prefer the pill).

I recommend getting 25 micrograms of vitamin B12 in supplements. Getting the daily dietary and supplemental intake of B12 can make you up to one year younger. Folic acid (800 micrograms) also reduces gum inflammation and plaque buildup.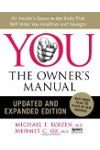 Continue Learning about Vitamin B12