The body's ability to absorb naturally occurring vitamin B12 from foods diminishes with age. This decline appears to be due to a reduction in the acidic juices in the stomach, which are needed to break the bonds that bind the B12 to the proteins in food. If the bonds aren't broken, the vitamin can't be released.

Up to 30 percent of individuals over the age of 50 experience this decline in acidic juices in their stomachs. With less acid juice present, the bacteria normally found in the intestines aren't properly destroyed and so tend to overgrow. This abundance of bacteria feed on vitamin B12, diminishing the amount of the vitamin that may be available.

Luckily, the synthetic form of vitamin B12 that is used in fortified foods and supplements isn't bound to a protein, so it doesn't depend on your stomach secretions to be absorbed. Because the synthetic variety is a more reliable source, individuals over the age of 50 should meet their vitamin B12 needs primarily from fortified foods or a supplement. Ask your doctor whether you should take vitamin B12 supplements. Supplements of vitamin B12 are often recommended for people who consume few animal products in their diet (such as vegetarians or vegans), because the vitamin is found naturally only in foods from animal sources, including meat, poultry, fish, eggs and dairy products. Some foods are fortified with the vitamin.

If you become pregnant, your doctor may prescribe a prenatal vitamin that contains vitamin B12, which is essential for normal fetal development. As you age, your body may produce less stomach acid, which is necessary to absorb vitamin B12 from food, so your doctor may recommend vitamin B12 supplements for you. Your doctor may also prescribe supplements if you are deficient due to pernicious anemia, celiac disease or another condition that prevents you from absorbing vitamin B12.

Your doctor can order a simple blood test to measure your blood levels of vitamin B12 and tell you whether you are getting enough of this nutrient.
Nutritionist Kate Geagan explains whether or not you should take a vitamin B12 supplement. Watch Kate Geagan's video for tips on going green, healthy eating and family nutrition.
Consume 25 mcg of vitamin B12 as a supplement. Even though food contains B12, a substance secreted by the stomach -- active intrinsic factor -- must be present if B12 from food is to be absorbed. Unfortunately, production of this factor decreases with age. Crystalline B12 in supplements does not require this intrinsic factor for absorption. Therefore, you should take B12 as a supplement, and you won't be reliant on the presence of intrinsic factor.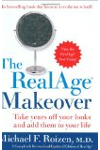 Continue Learning about Vitamin B12