Vitamin B12 deficiency can be treated with B12 shots or with B12 pills. Your doctor can tell you which approach is recommended. Daily or weekly B12 shots are often prescribed for someone who has severe B12 deficiency, followed by monthly shots. But for someone with mild deficiency, B12 vitamin pills may do the job. There are even nasal sprays, which are helpful for people who have trouble swallowing, such as people recovering from a stroke.

Your doctor will work with you to determine the reason for your B12 deficiency. Common causes include lacking a compound in the stomach (called intrinsic factor) needed to absorb B12, having a medical condition such as celiac disease, having too much of certain kinds of bacteria in your intestine, and taking medicines that block B12 absorption. In strict vegetarians, a diet that's too low in B12 can lead to deficiency. Addressing these underlying causes may be part of a treatment plan for a B12 deficiency.

Whatever the cause, vitamin B12 deficiency can be treated with vitamin B12 injections or tablets that dissolve under the tongue, where the vitamin bypasses the intestine and is absorbed directly into the bloodstream. If you have neuropathy, your doctor may wish to check your blood levels of vitamin B12 and methylmalonic acid, a marker of vitamin B12 deficiency. Neuropathy is often difficult to treat, so you don't want to miss a problem that could be making it worse.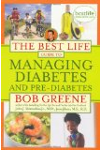 Continue Learning about Vitamin B12