The Recommended Dietary Allowance for Vitamin A is shown both in micrograms (mcg) as well as International Units to account for activities associated with different forms of Vitamin A. For females 19 years and older, the requirement is 700 mcg or 2,310 IU (or international units) per day. Males that are 19 years and older, the recommended amount is 900 mcg or 3,000 IU per day.

To give you a frame reference of how much Vitamin A is found in foods, consider that one cup of non fat milk provides 500 IU of Vitamin A, one cup of boiled, frozen spinach provides 11,458 IU, and 1 cup of sliced mango provides 1,262 IU of Vitamin A.
Vitamin A was originally measured in international units (IU). In 1967, however, an FAO/WHO Expert Committee recommended that vitamin A activity be referred to in terms of retinol (vitamin A) equivalents rather than in IU, with one microgram of retinol being equivalent to one retinol equivalent (RE). The amount of beta-carotene required for one RE is six micrograms, while the amount required for other pro vitamin A carotenoids is 12 micrograms. In 1980, The Food and Nutrition Board of the NRC/NAS adopted this recommendation. The Recommended Dietary Allowance (RDA) for vitamin A is now stated in both micrograms and RE. For the adult male, the RDA is set at 1,000 RE (750 as retinol and 250 as beta-carotene, or 5,000 IU), while the RDA for women is lower, at 800 RE (4,000 IU). Children need 400 to 1,000 RE (2,000 to 5,000 IU), with the dosage increasing from infancy to fourteen years. Toxicity to vitamin A has been reported in people who supplement with excessive doses (over 10,000 RE for many months) or eat six to 24 pounds per week of liver. In contrast, beta carotenes exert no toxicity.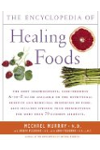 More About this Book
Encyclopedia of Healing Foods
From the bestselling authors of The Encyclopedia of Natural Medicine, the most comprehensive and practical guide available to the nutritional benefits and medicinal properties of virtually everything...
Look for a mixture of antioxidant carotenoids, which includes beta-carotene, alpha-carotene, lutein, and lycopene. These are labeled collectively as "mixed carotenoids," or "provitamin A." The body converts these antioxidants that are found in fruits and vegetables into usable retinoids. Find a daily vitamin with 10,000 to 15,000 IU of mixed carotenoids including beta-carotene. If you are a smoker, be aware that taking more than 30,000 IU of beta-carotene daily may increase the risk of lung cancer. Avoid multivitamin products containing preformed vitamin A, which is often listed as retinol or as vitamin A palmitate or acetate.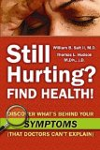 Your body doesn't need much vitamin A, and too much (in supplement form) can harm your health, so it's best to get your A the natural way: from plenty of fruit and vegetables.

If you take a daily multivitamin, make sure it contains no more than 2,500-3,000 international units (IU) of vitamin A and that it's in the form of beta carotene (from plants). Your body regulates its supply of plant-based A -- also known as provitamin A -- by absorbing it slowly and flushing out any excess before it becomes harmful. But other types of A -- from animal sources, such as liver and giblets, as well as some supplements -- can build up in your system and become toxic. You need to limit these types, called preformed or retinol A.

Bottom line: If you stick to fruit and vegetable sources and an appropriate multivitamin, you should be A-OK.

Vitamin A is fat-soluble and -- once present in the body -- it takes months to become depleted. The current Recommended Dietary Allowance (RDA) for vitamin A is 5,000 I.U., and food supplements typically contain this amount or more.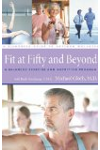 Continue Learning about Vitamin A