Vitamin A, a fat-soluble vitamin that stores in the body, is a super antioxidant that is important for immune function, building strong bones, cell division, and more. Getting the proper amount of vitamin A, either through animal or plant foods, is vital to staying well. There are some preliminary studies theorizing that vitamin A may be therapeutic to calm the inflammatory response in those with autoimmune diseases, such as rheumatoid arthritis. Contrary to that, some new studies show that getting too much vitamin A can put you at a higher risk of fracture. The best source of vitamins and nutrition comes from the whole foods we eat. The Recommended Daily Intake (RDI) is 5,000 International Units (I.U.s) daily.
Vitamin A is important for healthy eyes, and a deficiency of vitamin A can lead to vision problems, but this important vitamin is also needed for skin, bone, and joint health. Too much vitamin A is dangerous. Symptoms may include skin problems, stomach problems, and/or weakness. Beta-carotene is a precursor of vitamin A, and if you consume foods rich in beta-carotene, you will have enough vitamin A in your diet.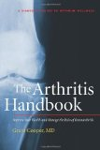 Vitamin A packs many health benefits, including the promotion of normal vision and the growth and health of cells and tissues throughout your body. Packed with antioxidants, vitamin A may also reduce your risk for certain cancers.
Vitamin A (or retinol) supports healthy vision, gene expression, reproduction, embryonic development, growth and immune function. Vitamin A comes in two forms: preformed vitamin A and provitamin A carotenoid. Preformed vitamin A is found only in animal products and is immediately available to the body upon ingestion. Provitamin A carotenoids are found in fruits and vegetables, and come from a type of antioxidant that can be converted into vitamin A by the body.

Eye Health
The retina, the part of the eye that transforms light into electrical signals to be sent to the brain, requires preformed vitamin A to enable vision in dim light. A deficiency can lead to poor vision or night blindness and contribute to age-related macular degeneration.

Skin Health
Vitamin A is involved in the formation, maintenance and repair of our skin. A deficiency can lead to impaired functioning of the outer layer of cells, resulting in a dry skin condition called xerosis.

Immunity
Vitamin A plays a role in the development of immune and mucosal cells (cells that line the airways and the urinary and digestive tracts). These tissues are the body's first line of defense against colds and viruses. Vitamin A also helps support the formation of white blood cells, which the body marshals to fight infection.

Pregnancy Health
In a Polish study, researchers found that infants born to mothers who ranked in the lowest third of vitamin A intake during the year preceding pregnancy experienced significant adverse pollution-induced birth outcomes, as far as weight and length were concerned, while those with higher levels of vitamin A had completely normal babies.
Continue Learning about Vitamin A