The National Federation of the Blind has created the Newsline for the Blind, a free service accessible by any touch-tone telephone 24 hours a day. People who are blind, disabled, or unable to read the newspaper on their own can call a toll-free access line and listen to articles from daily and Sunday issues of a local, regional, or national newspaper such as the Chicago Tribune, the Los Angeles Times, the Washington Post, USA Today, the New York Times, and the Wall Street Journal. Touch-tone menus allow users to jump from one section of the paper to another, from one article to another, or from one newspaper to another.

Personal adjustments can be made to reading speed and voice, or paused to hear the pronunciation or spelling of any given word. To access the service, you must have a physical or visual disability that prevents you from reading a newspaper. To obtain an application, contact the National Federation of the Blind. You will be issued an identification number and a security code, which you must enter each time you use the service.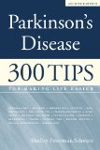 Continue Learning about Visual Impairments
Optical issues with the eye are quite common, possibly because we started as cavemen who did not have to read tiny letters on a computer screen as you may be doing right now. Conditions that may be corrected with optics include as...
tigmatism, near and far sightedness and some forms of visual field distortion. Some eyes have trouble seeing color the way other's do. This is called color blindness, and is more common in men. As we age there are common diseases and concerns including cataracts and glaucoma. Having diabetes can make you more likely to develop retinopathy, when blood vessels in the retina break and leak into the eye. Some conditions may lead to partial or total blindness. Legal blindness is a legal term more than a medical one, but meeting the standard for legal blindness can qualify you for special help.
More