Doctors remove children's tonsils when they have recurrent infections or sleep apnea.
Specific guidelines recommend tonsillectomy based on a sore throat—and a sore throat means strep tonsillitis in this case. Sore throats alone do not necessarily mean that your child needs to have his or her tonsils removed. Three episodes of strep tonsillitis per year for three years, five episodes per year for two years, or seven episodes per year for one year may be an indication that your child would benefit from tonsillectomy. Other associated factors, such as loud snoring, big tonsils, history of mononucleosis, a tonsillar or peritonsillar abscess or other illnesses associated with tonsillitis, may also be an indication for tonsillectomy.
If your kid is getting more than five or six strep infections a year, it's worth a visit to the ear, nose, and throat doc, or pediatric otolaryngologist, to see if she needs to have her tonsils taken out, as they may be hiding grounds for the little strep buggers. Evidence suggests that removing the tonsils doesn't always fix the problem unless there is a pocket of pus, or abscess, chronically living there, but this is a good reason to talk further with your pediatrician about options. Although untreated strep is highly transmissible, once your child has been on antibiotics for twenty-four hours, she's no longer contagious and can return to school or day care.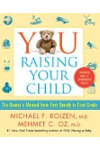 Continue Learning about Viral Throat Infections