Croup is a viral infection that narrows the airways (into the shape of a church steeple) and comes with a cough that sounds scarier than it actually is. At about the time that inflammation of the airways occurs, your child will develop a seal-like, barky cough. A runny nose may be the first sign, and the cough usually sounds worse at night.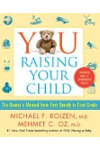 Continue Learning about Viral Throat Infections

Aside from strep throat, most sore throats caused by are contagious, viral throat infections that cannot be treated with antibiotics. The most common culprits of a viral throat infection include coxsackievirus, mononucleosis, and ...
the flu. Mononucleosis (mono) is a virus that causes symptoms that can last for weeks or months at a time. Viral throat infections are best treated with rest, liquids and other home remedies. If the sore throat causes you to have trouble breathing or a high fever, or results in spots in the back of your throat, call your doctor.
More