Your child's doctor will talk with you about specific care for your child. Some general guidelines to follow include:
Keep your child calm. When he is excited or crying, it is harder for him to breathe.
Place a cool mist vaporizer by your child's room or play area.
- Hot steam vaporizers are not safe. They may burn your child.
- Change the water and clean the vaporizer each day.
- Follow the cleaning instructions that came with the machine, so it doesn't grow germs and
mold.
When your child's breathing is very noisy, run a hot shower to make the bathroom very steamy. Then, take your child into the bathroom for about 15 minutes. The steam will cool to room temperature, which your child will then breathe in as cool mist. (IMPORTANT: Always stay with your child in the bathroom. Be careful to keep him away from the hot water.)
Only if your child does NOT have asthma: if your child's breathing is still noisy and it is cool outside, take him outside to breathe the cool air for about 15 minutes.
Give your child extra clear liquids to drink such as Gatorade®, Kool-Aid®, flat (without fizz) ginger ale and water. Do not force your child to eat solid foods.
Give acetaminophen (Tylenol® or other less costly store brand) if advised by your child's doctor to control fever. Follow the directions on the box carefully or ask your child's doctor how much medicine to give.
- Do not give your child more than 5 doses of acetaminophen in a 24-hour period.
- Do not give acetaminophen to babies less than 3 months of age without a doctor's order
Your child's doctor may prescribe steroids for your child. Steroids are medicines that help reduce swelling in the airways. Steroids have no lasting effect on your child if given for a short period of time.
- Tell your child's doctor if he was exposed to chickenpox in the last three weeks and has not
had the chickenpox vaccine yet. He should not take steroids in this case.
Avoid cigarette smoke and odor around your child.
Put him in the bathroom, turn the shower on steamy, and let him breathe in the steam. (Neither of you has to be in the shower.) After twenty minutes or so, take him out back for a minute or two; the cold air hitting his lubricated lungs will further decrease inflammation. Next, back into the shower steam for twenty minutes, then back outside, back and forth, until he can breathe again without coughing so hard that he throws up. Yes, that happens, but it's not dangerous as long as he's upright.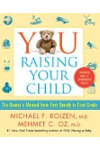 Continue Learning about Viral Throat Infections

Aside from strep throat, most sore throats caused by are contagious, viral throat infections that cannot be treated with antibiotics. The most common culprits of a viral throat infection include coxsackievirus, mononucleosis, and ...
the flu. Mononucleosis (mono) is a virus that causes symptoms that can last for weeks or months at a time. Viral throat infections are best treated with rest, liquids and other home remedies. If the sore throat causes you to have trouble breathing or a high fever, or results in spots in the back of your throat, call your doctor.
More