RSV stands for respiratory syncytial virus. In older children and adults it causes a cold with a really runny, goopy nose—the one you get almost every winter. In young children, the infection can range from minor cold symptoms to serious lung problems, usually depending on their age and previous medical history (such as premature birth, heart disease, or lung disease). RSV is most common during the winter.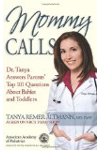 Continue Learning about Viral Lung Infections

Viral lung infections include acute bronchitis, viral pneumonia, bronchiolitis, and respiratory syncytial virus (RSV). These viral lung infections usually begin as a respiratory virus that spreads to the lungs. Chest pain, chronic ...
coughing, fever and fatigue are common with bronchitis. This infection cannot be treated with antibiotics. Viral pneumonia presents with a host of symptoms including coughing, fatigue, fever, aches and pains, and GI symptoms. While antibiotics are not indicated for pneumonia, some antiviral medications can help. Infants can develop both bronchiolitis and RSV at a young age, causing coughing and wheezing.
More