In newborns and infants, RSV can migrate into the lungs and cause bronchiolitis, an inflammation and infection of the tiny airways of the lungs. It can cause very serious trouble breathing and wheezing, especially in babies who were born prematurely or who have heart or lung disease. For these high-risk babies there is a shot available called palivizumab (Synagis) to help protect them from catching RSV. It is given once a month from October through April, when RSV is most prevalent.
Ask your pediatrician if your infant qualifies. There is no medication to treat RSV, only symptomatic care such as suctioning the nasal congestion. Even asthma medications that are often used to treat wheezing caused by asthma rarely will help wheezing from RSV. If your infant is having trouble breathing, she may need to be hospitalized for oxygen, breathing treatments, or fluids.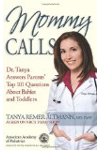 Continue Learning about Viral Lung Infections

Viral lung infections include acute bronchitis, viral pneumonia, bronchiolitis, and respiratory syncytial virus (RSV). These viral lung infections usually begin as a respiratory virus that spreads to the lungs. Chest pain, chronic ...
coughing, fever and fatigue are common with bronchitis. This infection cannot be treated with antibiotics. Viral pneumonia presents with a host of symptoms including coughing, fatigue, fever, aches and pains, and GI symptoms. While antibiotics are not indicated for pneumonia, some antiviral medications can help. Infants can develop both bronchiolitis and RSV at a young age, causing coughing and wheezing.
More