Those with weakened immune systems are at increased risk when they catch an infection. This group includes:
People over age 75
Those with chronic medical conditions, such as diabetes or organ transplants
Steroid-dependent individuals or those on other immunosuppressive drugs for autoimmune illness or
Cancer patients
Infants and toddlers under 2 years of age who were not breastfed
Those who smoke cigarettes or whose food intake is primarily junk food and other high-calorie, low-nutrient fast foods or packaged foods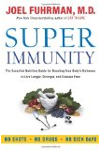 The group that is most at risk for a viral infection includes infants, children and teenagers. Infants are born with very little immunity and therefore can be afflicted more easily. Children and teenagers have not had enough of the numerous viral infections that circulate to have built up immunities from them. Teenagers may also suffer from chronic stress, which can lower the body's immune system. Adults who suffer from conditions that lower the immune system, such as cancer, HIV/AIDS, or diabetes, are at higher risk too, as are the elderly.
Continue Learning about Viral Infections

Viral infections like herpes simplex, respiratory syncytial virus (RSV), chicken pox and rotavirus are infections caused by a virus instead of a bacterium. Viral infections do not respond to antibiotics, but some specific viruses ...
like influenza A and B can be treated with certain antiviral medications. Most commonly, treatment for viral infections includes drinking lots of fluids, getting rest, eating well and letting the illness run its course.
More