German measles or rubella causes fever, rash, and swelling of glands in the neck. It can cause brain swelling or bleeding. If a pregnant woman contracts rubella, it can cause miscarriage or put her baby at high risk for neurological problems that resemble autism or life-threatening birth defects involving brain damage, hearing loss, cardiac malformations, and endocrine dysfunction. If you were not immunized earlier in life, get immunized as soon as possible.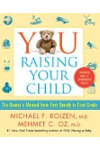 German measles, also known as rubella, is a contagious infection caused by a virus. Symptoms - such as a red rash, runny nose, and fever - are usually mild and typically only last two to three days. Although it most commonly affects children, adults can contract it too. It can be especially harmful to a developing fetus, so pregnant women are often screened for German measles immunity. Because of routine vaccination, German measles is now rare (less than a thousand cases per year) in the United States.
Continue Learning about Viral Infections

Viral infections like herpes simplex, respiratory syncytial virus (RSV), chicken pox and rotavirus are infections caused by a virus instead of a bacterium. Viral infections do not respond to antibiotics, but some specific viruses ...
like influenza A and B can be treated with certain antiviral medications. Most commonly, treatment for viral infections includes drinking lots of fluids, getting rest, eating well and letting the illness run its course.
More