Much smaller than bacteria, viruses are not independent organisms; they need one of your body's cells, or host cell, to reproduce, unlike bacteria, which can reproduce on their own. A virus invades a host cell, switches out the host's genetic code with its own, then uses the cell's equipment and resources to pump out lots and lots of new viruses, which go off and invade other host cells.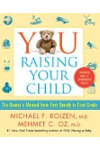 Continue Learning about Viral Infections

Viral infections like herpes simplex, respiratory syncytial virus (RSV), chicken pox and rotavirus are infections caused by a virus instead of a bacterium. Viral infections do not respond to antibiotics, but some specific viruses ...
like influenza A and B can be treated with certain antiviral medications. Most commonly, treatment for viral infections includes drinking lots of fluids, getting rest, eating well and letting the illness run its course.
More